Putin and Shoigu are preparing to involve minors in the war against Ukraine. This was reported by the Main Directorate of Intelligence of Ukraine on its page in FB.
According to the State Intelligence Directorate, this option is being considered due to the lack of manpower of the enemy.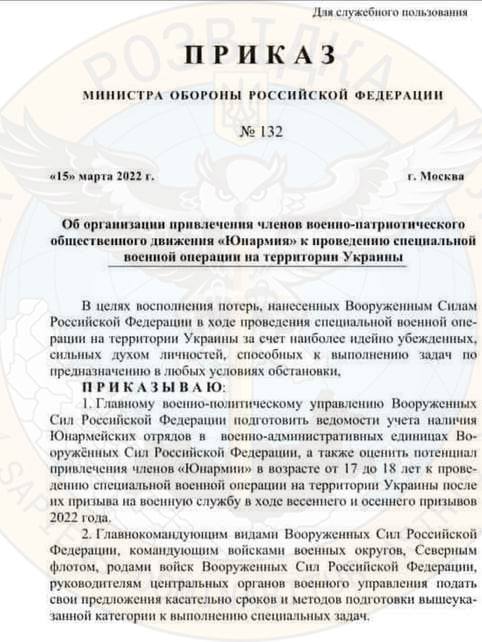 The corresponding order was signed by Russian Defense Minister Shoigu. The order refers to the preparation of accounts of the potential human reserve at the age of 17-18 years old for involvement in combat operations in the occupation army.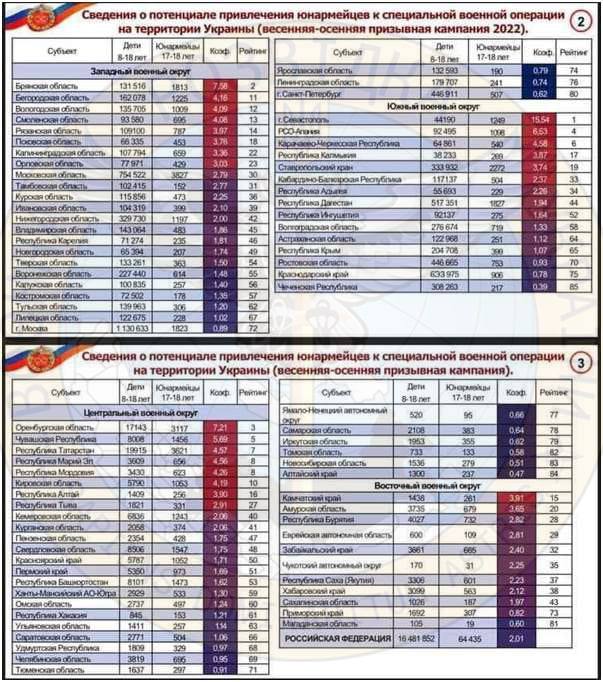 It is noted that "Yunarmiya" is a Russian children's and youth military organization under the Russian Ministry of Defense. It is distinguished by its radical propaganda work among the Russian youth. Children from the age of 8 can become members of the organization.
It should be noted that the Russian media called such documents a fake.